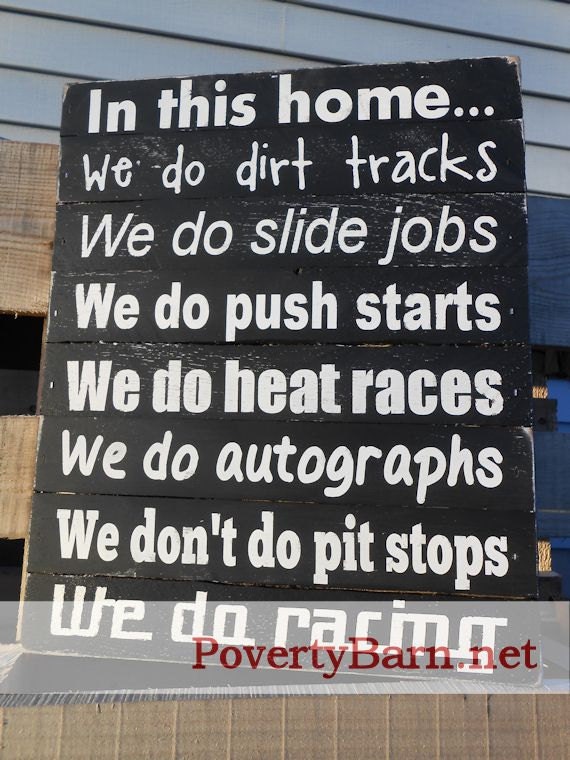 My husband and I make these signs by hand from reclaimed pallet wood. They measure approximately 13x16 inches and are ready to hang.
While the one in the picture is geared toward Sprint Car and Midget fans, we can alter it for any kind of racing. We can also change it from "In this house" to "On this team" or "In this shop" or whatever else you can think of.
Signs are $30 each plus $12 shipping for the first one and $6 for each additional sign shipped to the same address.
We have other racing signs available as well. Here's a link to our online shop. Thanks for looking!
https://www.etsy.com/listing/123394579/we-do-racing-reclaimed-pallet-wood-art?